Having a Freedom Medical Alarm gives you access to expert emergency medical attention quickly, even if you can't access your phone. It's all thanks to a discreet pendant that can be worn around your neck, on your wrist, or attached to a brooch, belt, or wheelchair.
Jane Edwards, a busy 82-year-old kuia living in Porirua, wears hers on her wrist all the time. "It was easy to talk with Linda at Freedom Medical Alarms, to check out what type of alarm would be best for me," says Jane. "We talked about the things I do… the kaumatua support I participate in across our community, and the activities I do with my mokopuna and my church, which keep me busy and out and about."
With a Freedom Medical Alarm, you simply push the button if you need help and within seconds, a trained emergency triage specialist receives the signal and will try calling you. You can to talk to the operator via the alarm base unit's two-way speakers, even if you can't get to your phone. If you do not respond, an ambulance is dispatched to your home and your key contact people are notified immediately.
Jane says, "I now feel safe because I live alone, and have the security knowing that an ambulance and a member of my whānau are notified if I push the alarm. My children have confidence that they will be phoned if the alarm is activated, and they can come to help me."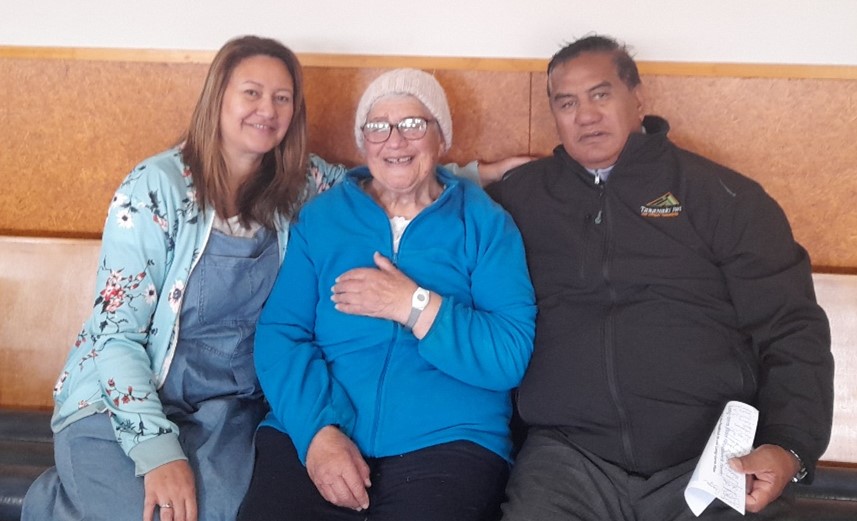 Jane was so impressed with her new Freedom Medical Alarm that she encouraged her daughter Petina to get one. Within a few weeks of having her alarm, Petina was out doing some gardening and accidentally set off her alarm. When she didn't respond to the emergency triage response caller, an ambulance was called and Jane was notified as her emergency contact.
By the time Jane jumped into her car and got around to Petina's home, the ambulance was there, and they were looking for Petina. She was unaware and still enjoying her gardening. Jane said, "This experience showed how quick the response is, and that Freedom Medical Alarms are true to their word." Petina was a bit embarrassed but grateful to know that the decision she made to get an alarm was a good one.
To find out more, call our friends at Freedom Medical Alarms on 0800 380 280 or visit them at www.freedomalarms.co.nz