ACC Support Services Provider
---
ACC contracted Provider of Home & Community Support Services and ACC Nursing Services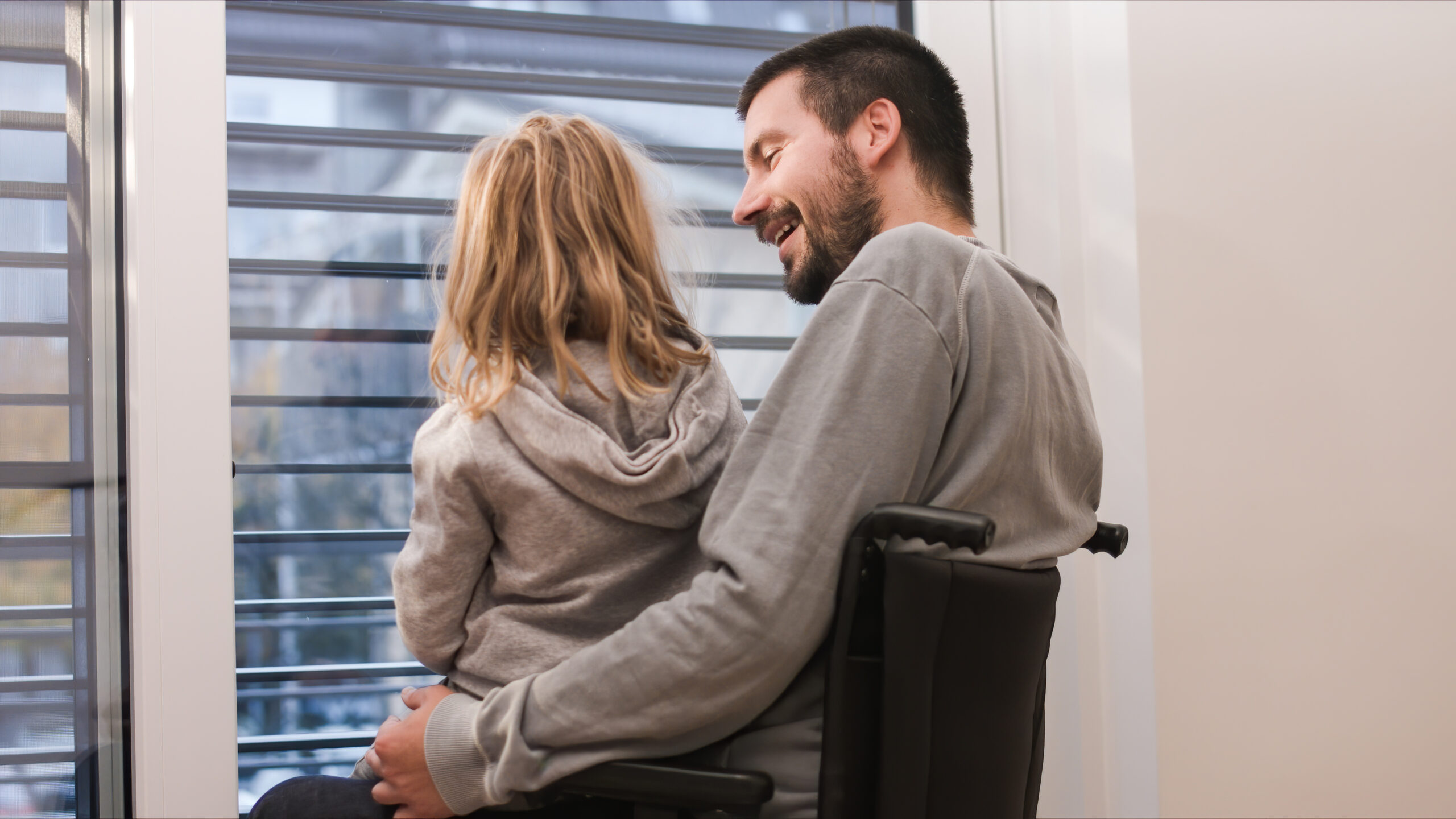 Introduction
Healthcare New Zealand is one of the largest ACC contracted home and community support and nursing service providers in New Zealand. We have been providing injury-related support including nursing since 1988 to people with:
Complex needs arising from serious spinal cord injury or traumatic brain injury.
Short to medium term needs to help you return to independence.
Our service management team is one of the most experienced in the industry. We fully understand the needs of people who have an injury covered by ACC and train our people to understand ACC's processes.
We specialise in providing ACC injury-related services delivered nationwide, with a best practice service model for each population group we support. Our support workers' training programme aims towards NZQA level 3 achievement and means the majority of our support workers are NZQA level 3 qualified (or working towards). We provide specific training for more complex support needs including traumatic brain and spinal injury training.
---
ACC Funded home and community injury-related support
At Healthcare New Zealand we understand how important it is for you to have control of your recovery after an injury, regain your potential, and live life as independently as possible at home and in your community. That's why our services are built around you, tailored to suit the nature of your injury and your needs. This starts with one of our registered health professionals meeting with you and your whānau to develop an Individual Support Plan together that will guide your care. We also respect your right to have someone you know as part of your paid support team, we will guide and support your chosen person to be a part of your team.   
As a lead provider for ACC's Integrated Home and Community Support Service, we are able to provide household management, personal support, social and community integration, nursing care, occupational therapy, physiotherapy, and childcare to help you maintain your independence.
Examples of activities or daily needs you may need support for include:
Washing, dressing, grooming, and assisting you to use the bathroom
Home help tasks such as cleaning, vacuuming, and other basic household chores
Preparing and managing meals, as well as assisting at mealtimes
Shopping needs
Taking medication safely
Support to do exercises guided by experts that will increase your mobility and strength
Assistance to achieve mobility goals such as walking to the park
Keeping socially connected, such as being part of a community group, club or activity programme
Learning new skills to manage symptoms of any illness you may have such as breathing exercises
Urinary and bowel assessment and management.
The added benefits of integrated home and community support include:
Supporting you to make informed choices and achieve goals to become more independent
A support team that is designed and trained to meet your needs
Training for client specific needs including traumatic brain and spinal injury training
NZQA qualified support workers (or working towards NZQA)
A collaborative approach with other healthcare organisations involved with your support so services are coordinated.
Quality checks to ensure we are providing the best service
A nationwide service so if you travel you continue to receive individualised support
ACC community nursing
ACC Nursing Services provider
We understand how important it is to you to get back to your optimal self as soon as possible after an injury. That is why our ACC Nursing services are about the 'whole you', not just treating your symptoms or condition. In getting to know you, we provide a personalised service that gets you back on track quickly and helps you achieve independence.
Our ACC Nursing team is highly trained and experienced, with a genuine passion to deliver what you need and extensive clinical expertise in: injury support, post-surgery rehabilitation, and all types of wound care from the simple to the complex. We also work alongside people with long-term Nursing needs as a result of a serious injury, and can integrate nursing care into your community and home based rehabilitation.
We work closely with General Practitioners (GPs), and other health and rehabilitation professionals to ensure you receive the latest evidence-based treatment. Our team of Clinical Nurse Specialists provide specialist Nursing care and expertise, both in direct service delivery and in support to other team members in the management of those with serious injuries. Using their advanced assessment, planning and problem-solving skills along with a high level of critical thinking they are experts at finding solutions to a variety of complex and unpredictable problems.
Benefits of our ACC contracted Nursing Services:
We specialise in injury-related nursing – Every aspect of our nursing is focussed on providing best practice injury-related nursing so you can get back to your optimal self quickly.
A personalised nursing service – We look at the 'whole you' when we plan and deliver a service to you, visiting you at home, and at a time that suits you. We also work with you to minimise the chance of the injury occurring again.
Quality Nursing – Our team of nurses are some of the most experienced nurses in rehabilitation services, including spinal, brain injury, and wound care management. Many of our nurses are also qualified to assess an injury on ACC's behalf.
We respond and adapt – Through our extensive clinical expertise and capability, we can respond quickly to your needs.
Integrated service for your overall healthcare – We work closely with general practitioners (GPs), physiotherapists, occupational therapists, speech language therapists, social workers, dieticians, and ACC staff, so you can receive a co-ordinated approach to our overall healthcare. We also call on these experts to train our staff when required to support your specific needs.
Your personal information is safe – Our information systems mean that not only are your personal details held securely, but they enable us to provide our services efficiently and reliably.
Quality matters – Our robust quality management programme provides a thorough monitor of our internal processes and our services to you. We also undertake regular client and family surveys and are regularly audited against the sector standards.
Proud to be accredited – We are certified to the Home and Community Support Sector Standard which helps us maintain high service standards.
Access to related health and disability support services – Clients can access other related health and disability support services offered by our companies within HealthCare NZ such as freedom medical alarms, Mental Health NZ, and Explore Specialist Advice NZ.
---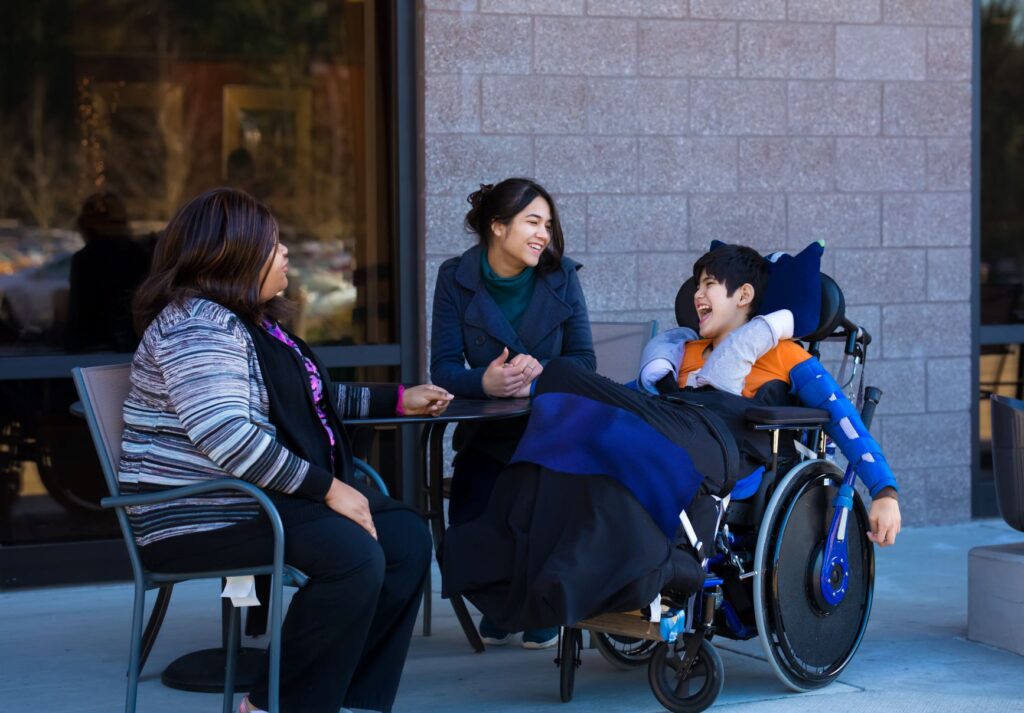 10 reasons to choose HealthCare NZ as your ACC provider
We will empower you to gain access to the support, information and tools you need to achieve your goals and enjoy maximum independence.
We're experienced, so you can rely on us to provide safe, person-centred support that is tailored to suit you. We work with you and your whānau to develop an Individual Support Plan together that will guide your care.
We're here 24/7, so if you have any queries about your support or wellbeing, you can call our service centre any time.
We're professional, and you can rely on us to meet our commitments to you from the moment we receive your referral.
We're led nationally and delivered locally, so our professional local team can support you in your own home wherever you live. We can even support you when you're away visiting friends and family around New Zealand.
We're flexible and responsive, so we can quickly adapt our services if your needs or goals should change.
We're innovative, and we draw on evidence-based research, technology, and techniques.
We respect your choice to have someone you know as part of your paid support team.
We invest in our team, and our highly skilled support workers have on-going access to our registered health professionals.
We're quality-focussed, and are certified to the New Zealand Health and Disability, Allied Health and Home and Community sector standards relevant to your care.
To make a referral, please speak with your health professional or ACC who can make a referral to [email protected]
For further information please call us on 0800 002 722 or email [email protected]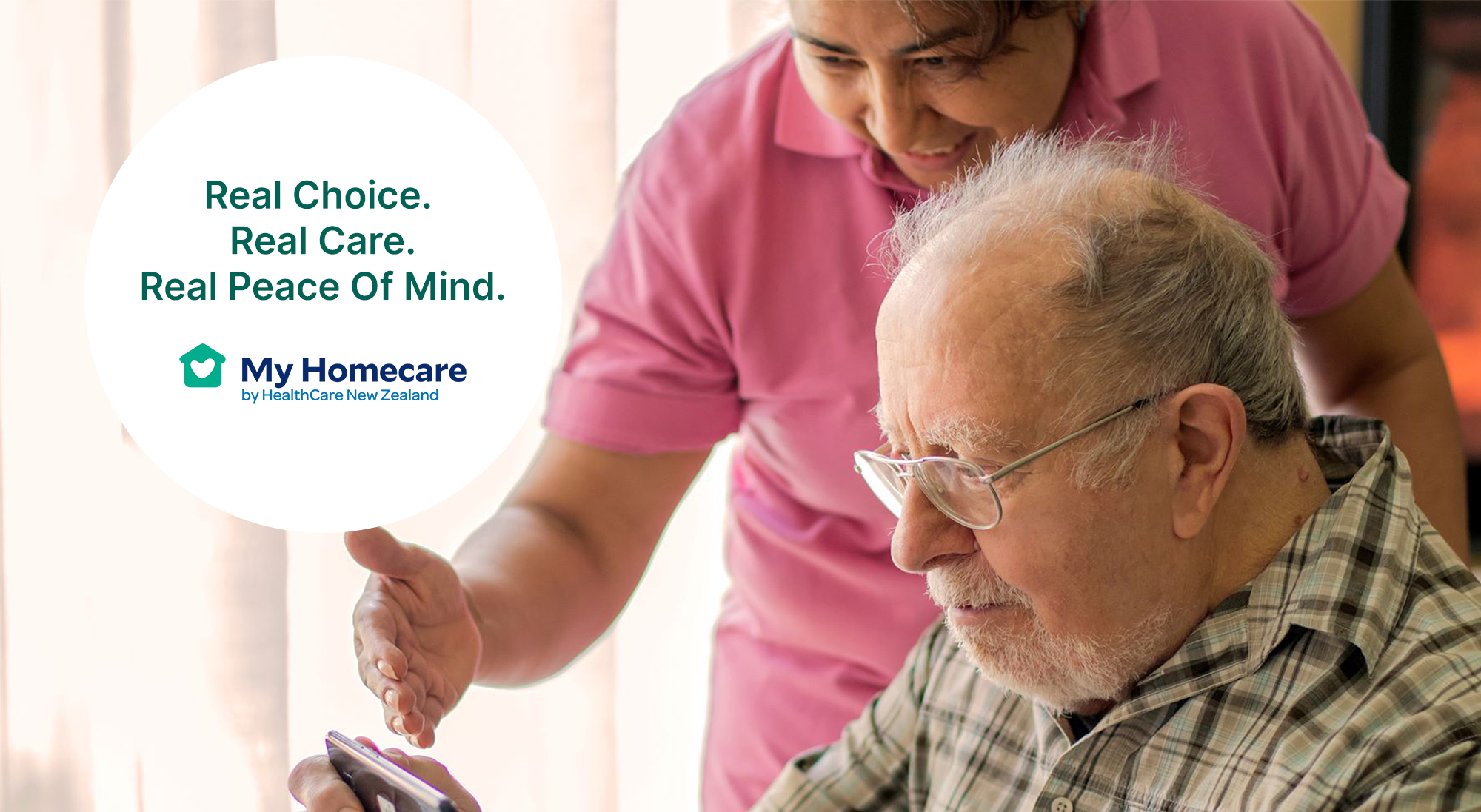 Putting you in the driver's seat with My Homecare
My Homecare is a free online tool that allows you and your family to have greater choice and control of your home support services online. You and your family can choose your support workers, change your support workers, change your support times, and book in extra support within your assessed need.
You can manage your own schedule, change date, start & end time, duration, and the services required, or book any additional care you may need.
You can choose your own qualified support workers within your area, view their profiles – their location, skills, qualifications, driver licence details and their availability.
You can add any feedback about a particular shift without picking up the phone.
You can invite loved ones to view or manage your support services. They can have limited or full access 24/7 to manage your care services on your behalf.
"My Homecare gives me peace of mind to be able to login 24/7 to see who is visiting mum and when. This gives me the reassurance that she is getting the support she needs at home."

My Homecare client's next of kin
---
Frequently asked questions
How do we care for our carers?
Staff development is important to us. Our support workers receive NZQA level training free of charge, and have access to a range of registered health professionals to seek advice. We also provide access to EAP counselling, the right tools for the job, and flexible hours.  
What if I can't work with my support worker?
Before our support workers work with you, we will arrange a meet and greet so you can be sure they are a good fit. With My Homecare you can also choose your own qualified support workers within your area by browsing their profiles. 
How will you adapt if my needs change?
Our team of Clinical Nurse Specialists are experts at using their advanced assessment, planning and problem-solving skills to find solutions to a variety of complex and unpredictable needs. Our nursing team will also provide onsite training for our support workers to manage your specific needs and can assign training to your support workers to make sure they have the knowledge and expertise to support you.
Back to top