Supporting Autistic Children Through Floods & Natural Disasters
---
When severe weather events happen, it is normal to have an emotional response, whether you're directly or indirectly affected. These emotions affect people of all ages, in different ways. They can occur immediately, later, or even long after the event has passed. People may experience thoughts, feelings, physical reactions, or behaviours that are intense, confusing, and frightening. Autistic children are no exception to this rule, and in times of crisis may react in ways neurotypical people might not expect.
Autistic children experience the world differently from typically developing children. For example, they might have difficulty in understanding and adjusting to changes in routine and environment. The way they express and manage their own emotions might be different too.
These differences can affect how autistic children experience traumatic events. Events that feel minor to many children might feel traumatic to autistic children. But events that many children find traumatic might not feel the same way to autistic children.
Sometimes autistic children find some things about traumatic events more stressful than other things. For example, an autistic child might find the change in routine or the loss of a particular item/toy more stressful than the flood itself.
Autistic children might not react to traumatic events straight away. As for many people, their reactions might come weeks or months later, when they've processed what happened, how they're feeling and how it has changed things around them.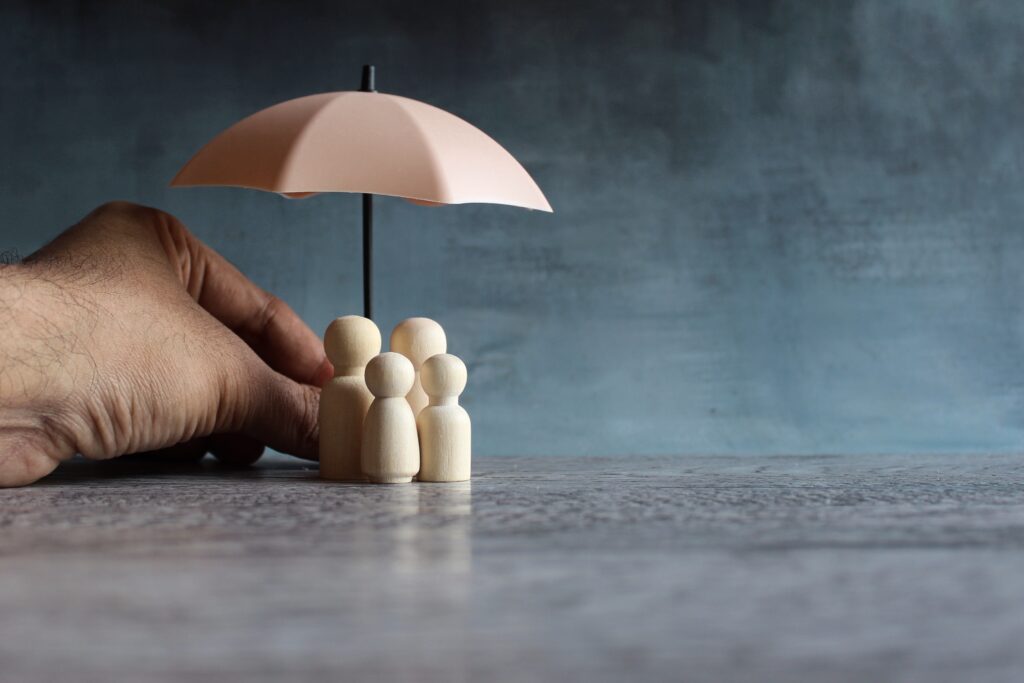 The flooding and the impact this is having on daily life will be stressful to all children. If your child has autism, you may be observing even higher levels of distress. The impact of the current situation will be very distressing to both children directly affected but also to others who are observing the events from a distance. They may be worried about the people affected and/or concerned that if it has happened there then it could also happen here.
All children are different in how they respond to difficult situations and your child might not be able to explain how they are feeling. Autistic children are not always able to tell us when they are feeling anxious and may sometimes display behaviours that we don't typically associate with stress and anxiety. The following are some behaviours that might indicate that your child is experiencing a higher level of stress:
Changes in their sleep or eating patterns.
Difficulty in engaging in their usual activities.
An increase in self-harming behaviours, for example: banging their head or scratching their skin.
An increase in behaviours that result in others getting hurt, these may be include kicking, hitting, biting.
Incontinence
An increase in repetitive questions
A greater need to engage in repetitive activities or activities of intense interest.
Reporting or indicating some form of physical discomfort – headaches, tummy aches, difficulty calming, appearing agitated.
The Raising Children website offers practical and helpful strategies: Traumatic events and autistic children | Raising Children Network
Key points
Traumatic events are sudden, unexpected and shocking. They can make children feel scared, distressed or overwhelmed.
Autistic children might need extra support to feel safe, calm and grounded and to understand what's going on.
After a traumatic event, get support for your autistic child and yourself if you need it.
There are also a number of things you can do yourself, to reduce your child's anxiety:
Keep things calm
What can you do to care for yourself?
This is an immensely difficult time for the whole whānau and in order for you to be able to comfort/reassure your children you need to have some ways to calm your own anxiety first.
1737, Need to Talk?
1737, Need to Talk? is New Zealand's national mental health & addictions helpline number and run as part of the National Telehealth Service. 
Free call or text 1737 any time, 24 hours a day. You'll get to talk to (or text with) a trained counsellor. This service is completely free.
Are you feeling anxious or just need someone to talk to? Call or text 1737
Are you feeling down or a bit overwhelmed? Call or text 1737
Do you know someone who is feeling out-of-sorts or depressed? Let them know they can call or text 1737
Your child will be sensitive to your stress levels, so when speaking with your child, try to use a calm, reassuring tone of voice.
Give children facts
Explain what is happening. Acknowledge that this is scary but that you are all safe. Answer questions honestly but don't give more information than is needed.
Try not to discuss worrying topics in front of your child or when they are close enough to hear you. They may understand more than you realise and whilst it is important to acknowledge their worries you want to also offer up solutions.
Birdie and the Flood
Birdie and the Flood is a story about how Birdie and Mr Frog have to get away from rising water and how they then are supported to recover. Reading a story together provides an opportunity to talk about the situation, to name the feelings that Birdie and your child might be experiencing, and to think about what will help Birdie and your child to feel safe and happy again.
Easy read: Cleaning up after a flood
People First NZ Ngā Tāngata Tuatahi, have put together an easy read booklet about the Auckland floods; this could be adapted to reflect the situation and services available in other areas. You may also find the Flood Recovery Information and Activity Shoot for Families with Babies and Young Children helpful, a resource from the Queensland government health service.
Try to keep a normal routine or explain what the new routine looks like.
Autistic children like predictability and routine, so as much as possible, try to keep a daily routine. If your circumstances mean that it is not possible to maintain your previous routine, then it can help your child to feel calm and safe if you take time to explain what is going to happen next. What you are trying to do is to reduce the impact of a chaotic situation by bringing as much predictability and structure as possible into their immediate situation.
You may have to revert to low tech options (pen and paper) if you are unable to access your usual tools.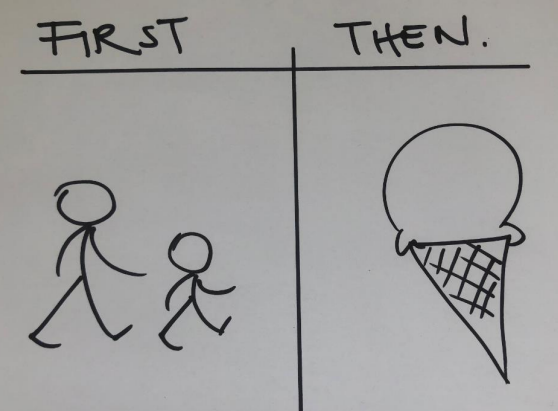 Limit access to news coverage and to social media posts
News coverage will tend to highlight the "worst case" situations. Children might find it difficult to distinguish between what is happening somewhere else and what is an immediate risk to themselves. Some children will struggle to understand the difference between what has happened and what is likely to happen, so the child may think the event is happening over and over, in real time. Media reports can result in children believing that they are in more danger than they are.
Distraction
If your child has a special area of interest or a particular activity they enjoy, now is the time to utilise this. The familiarity of these items/activities can be both distracting and soothing.
Planning for a power outage
Unfortunately, severe weather events make it more likely that there will be disruption to the power supply. The following can help:
Reassurance – explain that the power has gone out, but it will come back on, we will be OK. Repeat the message that everyone is safe.
Distraction – have several activities that you can do without light.
Safety – if you need to use candle, placing these inside jars makes it less likely they will be accidently knocked over. Never leave your child on their own with candles/matches.
Solar – if you have garden solar powered lights or Christmas solar fairy lighting, charge these outside during the day and bring them in at night.
Future thinking
Talk about what you will do in the future (places you will go, activities you will do together). This helps to remind your child that there will be an after, that this situation is temporary and will pass.
In emergency shelters
Upon arrival to any shelter, let them know your child has autism and fully explain all your child's specific needs. Ask if there is a secure room or office where your family could stay if your child wanders.
If a secure space is not available, establish a schedule of supervision with other trusted adults, so that you know your child is safe when you need to rest or care for yourself. This is like a tag-team approach – one named person providing focused supervision, allowing others to rest or complete essential tasks
You may need to help your child to define their "safe space" by defining a visual perimeter with tape, when staying in a communal shelter. Alternatively use furniture and/or, blankets to create a space that feels secure.
Safety tips for children who may wander/run off.
If your child is drawn to water, make sure that the other people supervising are aware of the risks associated with this.
If your child is unable to communicate with others, make sure they always have their name and your contact details on them. This will help you to be reunited as quickly as possible, if you do get separated. Consider using vivid directly on to their skin to detail their name, diagnosis and your contact details. 
Dress your child in the brightest clothing you have access to. Wearing bright clothes yourself can also help your child to more easily locate you.
If you have access to a phone/digital camera, each day take a photo of your child, so you have a quick reference to what they were wearing when you last saw them. This can be quickly shared if you lose contact.
Make an emergency contact list – even if you have them in your phone, write them down also, in case your phone fails, or you are unable to keep it charged.
If you lose sight of your child, the following information will help searchers:
My child's name:
My child's age:
Diagnosis: My child has autism
Additionally, provide information about how they communicate, what their interests are, where they may go, or any other risk factors.
For example:
Abby has autism and may not respond if you call her name.
She doesn't like being touched. Sudden noise is distressing, she may hide when she is distress.
She does not use speech/words to communicate.
Her favourite place is the Brown Street gardens where she watches the ducks on the pond. She loves water but is unable to swim.
How best to reassure them:
Don't stand too close, talk about dinosaurs and show her pictures of dinosaurs on your phone and ask her to name them.
And of course, always leave searchers with your own contact details.
Other supports
The following information is available on the Work and income web site: Cyclone Gabrielle – Work and Income
Urgent help
If life, health, or property is in danger, call 111 immediately.
Civil Defence can help if you urgently need food (if you can't get it from a shop), water, somewhere to stay, information, or community support. Visit their website to find their locations. Go to their website to find their locations.
The National Emergency Management Agency also has information about what help available and where to find it. This includes support for communities, animal welfare, and information about insurance, schools, and healthcare. You can download this information to save or print, and it is available in multiple languages.
There is help with emergency costs in some regions
Civil Defence payments are available if you're affected by the cyclone in:
Tairāwhiti/East Coast Region
Hawke's Bay Region
Manawatu Region
Wairarapa Region
Horowhenua Region
Northland Region
Auckland Region
Waikato District Council
Thames/Coromandel District Council
Hauraki District Council
Matamata/Piako District Council
You don't have to be receiving a benefit to be eligible, and in most cases it doesn't matter what your income is or what assets you have. Non-residents may be eligible for this payment.
A Civil Defence Payment can help with:
emergency food, clothing and bedding if yours has been damaged or destroyed by the cyclone
costs if you've had to leave your home
loss of income because you can't work due to the cyclone
a payment if you have evacuees staying with you in places such as a private home, marae or community centres
Support for Disabled people
If you currently receive funding from Whaikaha – Ministry of Disabled People Disability Support Services, you may also be eligible for an increase in your allocation due to the impact of the North Island Floods and Cyclone Gabrielle. Contact your disability support service providers for more information on this.
More information about Community Support Package funding support for disabled people
Additional information about support options and who to contact is available here: Cyclone Gabrielle: Where to go for help | Whaikaha – Ministry of Disabled People
Health concerns
Whakarongorau Aotearoa, New Zealand Telehealth Services are available 24 hours a day, every day: just text 8988 or call 0800 111 213