Explore's Frontline Heroes service to end on 20 August 2021
---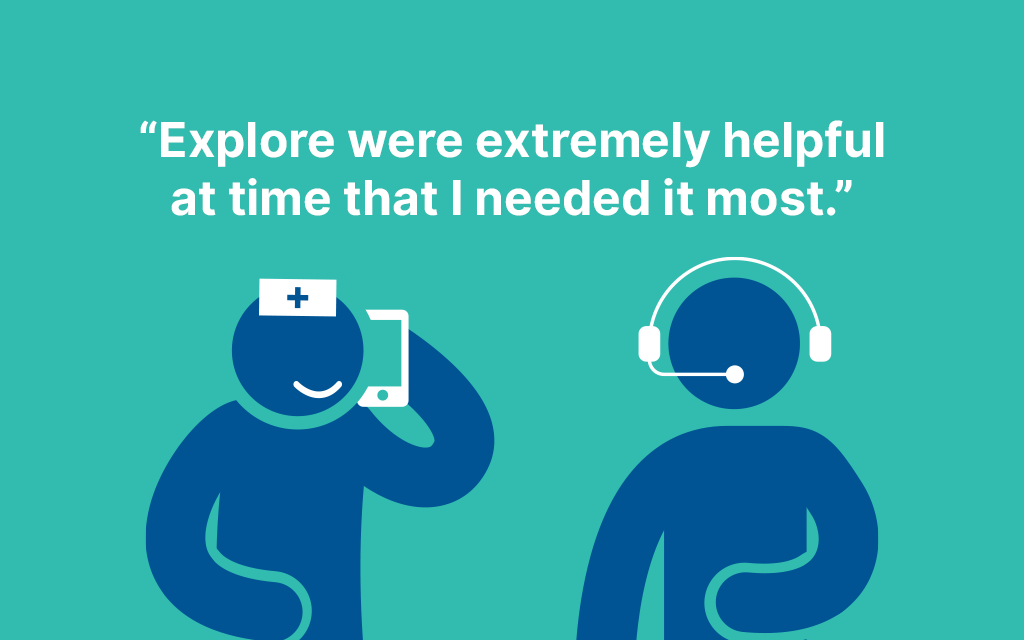 In April 2020, during Level 4 lockdown, HealthCare New Zealand stepped up and pulled together resources to develop a new support service – for all frontline health workers nationwide, continuing their vital work while dealing with the threat of COVID-19.

As part of the Ministry of Health's COVID-19 National Psychosocial Campaign, we delivered free psychological support to hundreds of frontline health workers, later extending this support to Māori Wardens and Fire and Emergency services.

The feedback we received was powerful, and demonstrates the positive impact we have had on the wellbeing of our frontline heroes. Here are a few of the comments we received:
You were extremely helpful at a time that I needed it most. This helped me to get unstuck and to make a plan.
This service is inspirational. I have been reminded to enjoy each moment and to stop and smell the flowers, rather than rushing from place to place, getting frustrated and focusing on the things that I could not do.
I feel so much better for having been able to get off my chest and put it back into perspective.
I really needed someone separate from all this to talk to.
At the start of our work together, it was hard getting to the letterbox without panicking.
I am a lot happier now. I am stopping (before reacting), thinking about it and doing it differently both at work and home.
Thank you so much for the psychology sessions that I received as part of the health workers' pandemic response. Without the help I had from the HealthCare New Zealand psychologist, I would not have been able to stay at work.
To have such insightful, professional, and respectful assistance freely available was hugely consoling at such a time when we were giving all to our patients.
This was the only recognition of the stress on frontline workers that I had during the COVID-19 alert Levels 4, 3 and 2 but it buffered the mental health toll for me.
I am grateful for this support, particularly as it is outside of my organisation.
I was incredibly anxious about going back to work after being able to work from home for several weeks, as I was concerned about contracting the virus. I was having panic attacks and extremely frightened if I even drove past the hospital.
With the funding coming to an end, we are now winding down this service for frontline health workers.

We will continue to support the current frontline heroes to the conclusion of their sessions up until 20 August, but have ceased accepting new referrals to the service as of 1 August 2021.

Health workers will still be able to access support through their internal EAP services, and we will redirect any calls that come in as of 1 August.

The team at 1737 also provides free counselling via its free 24/7 service. People can call or text 1737 to be put in touch with a trained counsellor.

On behalf of HealthCare New Zealand, we thank each and every one of New Zealand's frontline heroes for their dedication to our community.