Fair Pay Agreement legislation announced at New Zealand Health Group HQ
---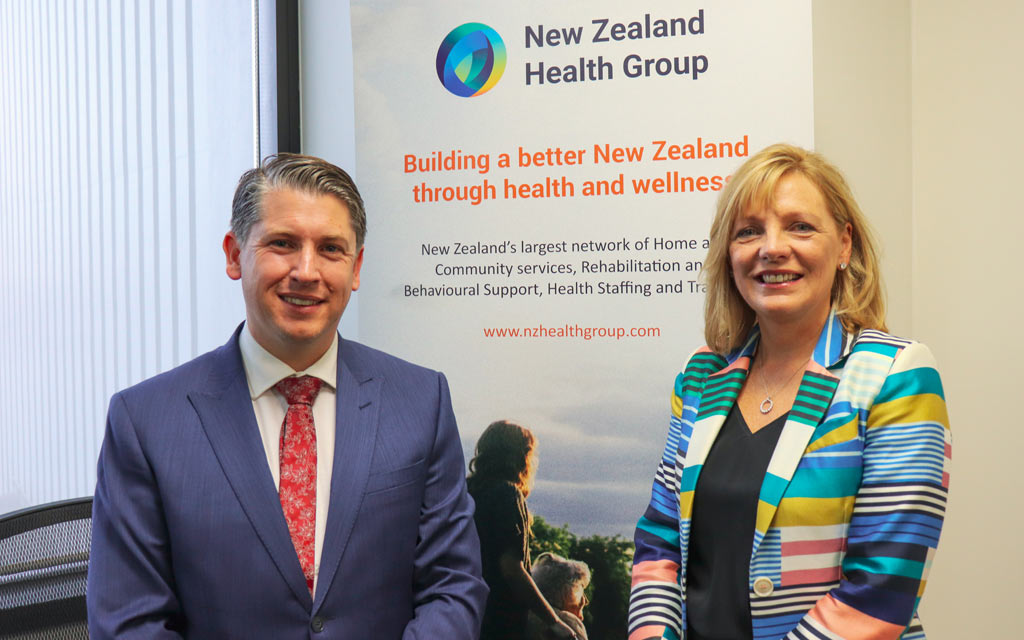 Today it was our pleasure to welcome the Hon Michael Wood, Minister for Employment Relations, to our premises for his landmark announcement on Fair Pay Agreement legislation.
Likewise, the New Zealand Health Group welcomes the news of Fair Pay Agreements, and a commitment of increased investment by this Government.
We take great pride in the positive relationships we have with our unions, and I assure you that our Group's operating entities – Geneva Healthcare and HealthCare New Zealand, will be on the front foot and leading the way to negotiate a Fair Pay Agreement for the home and community health sector.
As always, we are ready to work with the unions and the Ministry on fairly compensating our staff who do the tough work in our industry.
In the decades since we started contracting out essential public sector healthcare and support services, our population in Aotearoa has grown significantly; and it has aged significantly too. Our services are needed now more than ever, and that need is only going to increase from here on.