---
Good sense
For anyone with an ongoing medical condition or for those of us getting on in years, installing a medical alarm that links you to a dedicated ambulance callout service just makes good sense.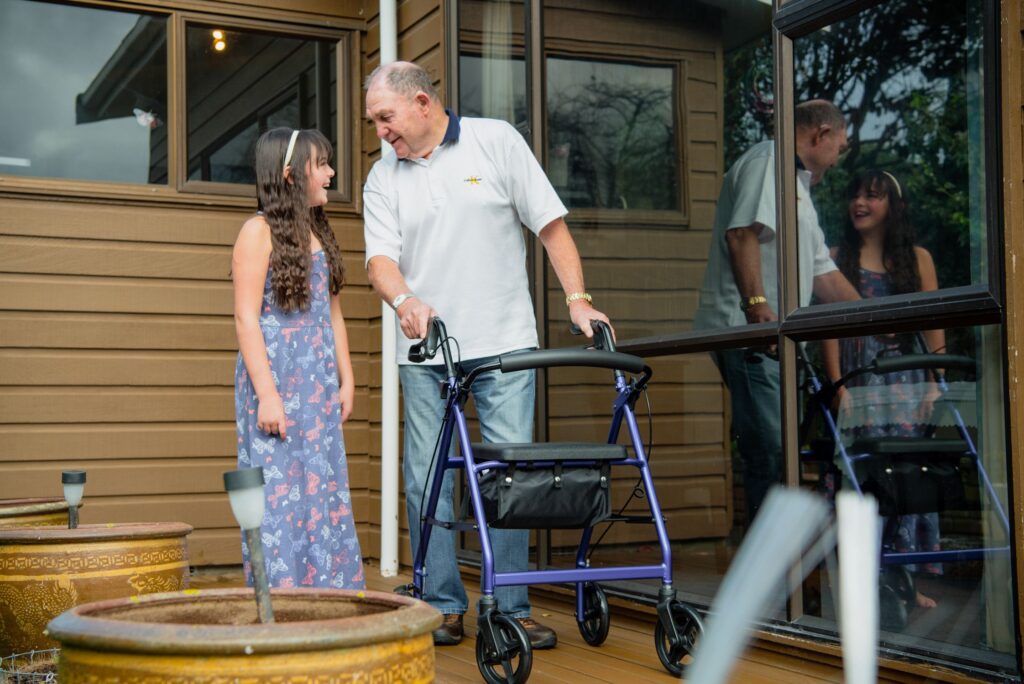 Freedom Medical Alarms for the Elderly in NZ
If you or a loved one is elderly or living at home with a debilitating health condition, a medical alarm will act as a life-saving tool when faced with a medical emergency.
Available in the form of a pendant, these personal medical alarms are directly connected to an emergency medical team, who will dispatch assistance to you in less than a minute!
Freedom Medical Alarms is available New Zealand–wide and is a joint venture between Healthcare New Zealand and the Wellington Free Ambulance.
Why Do You Need A Freedom Medical Alarm?
Whether you want one for yourself, your elderly parents or any other loved one, a medical alarm provides freedom of worry and confidence knowing that help won't be far away.
24/7 Monitoring at home: The alarm is directly connected to medical emergency triage specialists who are available 24/7 and will respond to an alarm activation on an average of 21 seconds
No Ambulance Charge: In case an ambulance is dispatched to you, it would be free of charge*
Post-Accident Support: Being the largest health care provider in the country, Healthcare NZ will easily connect you to specialist community health services should you need post-accident support.
Peace of mind: Many of our satisfied clients are those who bought alarms for their parents and say that they have peace of mind knowing their mum or dad have access to the best emergency assistance at just a push of a button.
Freedom Medical Alarms Product Range
Whether you want one for yourself, your elderly parents or any other loved one, a medical alarm provides freedom of worry and confidence knowing that help won't be far away.
Home Base Unit & In-Home Pendants
The Freedom Medical Alarm in-home base unit works as a simple help button for seniors, which can be activated in case of emergencies around the house or property. But the real benefit of this base unit is that it automatically connects to a wearable device which can be worn day and night, and even in the shower.
These wearable devices, which can be worn as a wrist pendant or neck pendant, have an open air communication range of 300m+ from the base unit, and are waterproof. So no matter what you're doing or where you are in your home or garden, these devices are designed to stay close to hand at all times.
GO Pendant Alarm
This minimalistic medical pendant alarm has built-in GPS technology, so you can travel away from home. The emergency medical team will be dispatched to your location at the push of a button.
What Customers Had to Say About their Freedom Medical Alarm
"I now feel safe because I live alone, and have the security knowing that an ambulance and a member of my whānau are notified if I push the alarm. My children have confidence that they will be phoned if the alarm is activated, and they can come to help me."- Jane
See what else Jane had to say about her medical alarm.
How Much Does A Medical Alarm Cost?
The cost of a Freedom Medical Alarm starts at just $15.25 per week, or you may be eligible to have it fully funded*
This rental fee includes;
Installation
Lease of the equipment
Monitoring and maintenance of the alarm
Ambulance costs* – there is no charge for ambulance call-outs within the Wellington region. You will receive an ambulance bill in other regions, however, we will arrange prompt payment for you when you send it to us.
*Available Full Funding for Medical Alarms in New Zealand
Freedom Medical Alarms is a Work and Income New Zealand (WINZ) accredited supplier and approved by the Ministry of Social Development (MSD) you can get the medical alarm system fully funded, provided you are eligible for the special Disability Allowance.
Find out if you are eligible by visiting the MSD website, or better yet, talk to specialists from the Freedom Medical Alarms team who will explain to you in detail about the criteria and any other questions you have.

Visit the Freedom Alarms Contact Us page for alternative options to get in touch.
---
Back to top