Why do you need a medical alarm?
---
We Kiwis love our independence and freedom — whether that's the freedom to head down to the beach or the freedom to choose to stay at home. And none of that changes when we get older or face disabilities.
That's why we offer Freedom Medical Alarms. These discreet wearable devices provide a simple way to signal for help in the event of a fall or other medical emergency. With a Freedom Medical Alarm, you can have the peace of mind and confidence to go about your day knowing that should something happen, help won't be far away.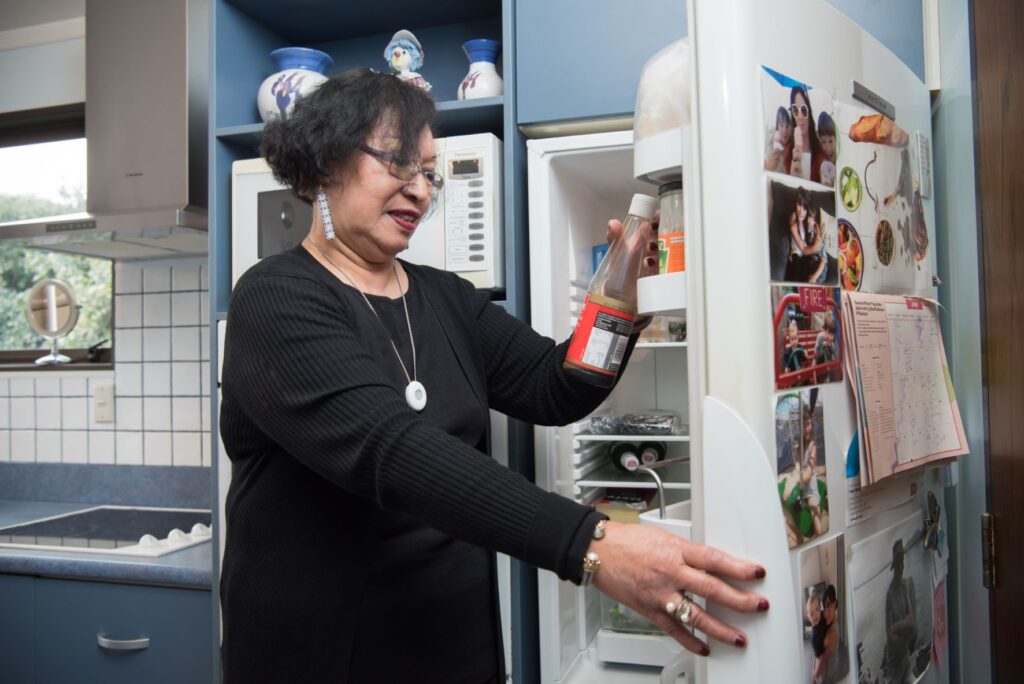 Why might you need a medical alarm?
Not everyone needs a medical alarm, but they can provide a great boost in confidence for anyone who feels anxious about being on their feet too much, or who might have experienced a nasty fall previously.
Medical alarm devices are particularly helpful for elderly or disabled clients, as they ensure help is never far in the event of a medical emergency. If you or a loved one is at risk of falling, experiencing a seizure, or otherwise entering a medical emergency while home alone or even out and about.
Should such an event happen, all you need to do is press the button on your medical alarm device and speak to our operator through the built-in speaker. If you can't speak, an ambulance will be dispatched immediately.
Read More: Find out how busy kuia Jane Edwards gets peace of mind from her Freedom Medical Alarm
How does a medical alarm work?
Freedom Medical Alarms come in a variety of formats to best match the needs of the client. These include a neck pendant, wrist pendant, wall or wheelchair mounted pendant and clip-on brooch. We can also provide easy-press pendants for clients with severe arthritis or dexterity issues.
Pressing the button on your wearable pendant sends a signal to the base unit, which will be installed in your home. The base unit connects to your landline or mobile cellular network to contact the team at Freedom's 24/7 response centre.
The operator will then call you through the 2-way speaker in the base unit and talk with you to ensure you get the help you need. If you can't answer, or need immediate medical attention, an ambulance will be dispatched right away.
Should you accidentally press the alert button, you'll hear your alarm emit a 15-second pre-alarm sound to let you know the alarm is about to be engaged, giving you time to cancel the alarm at the base unit if necessary.
In addition to our in-home support, our roaming devices can connect to mobile networks to ensure you'll still have the same quick response when you're down at the shops, out for a stroll, or visiting a friend.
What is the cost of medical alarms in NZ?
Private rental for a Freedom Medical Alarm costs just $19.95 per week. This includes installation, lease of equipment, and ongoing monitoring and maintenance. Please note that this rate is the in-home alarm.
Freedom Medical Alarms are also a Ministry of Social Development (MSD) approved and Work and Income New Zealand (WINZ) accredited supplier, meaning your alarm could be fully funded if you are eligible for the Disability Allowance. The away from home products (GO) can not be funded.
To learn more about your eligibility for funding, visit the WINZ website.
How Freedom Medical Alarms ensure peace of mind
In addition to the basic benefits of medical alarms, Freedom Medical Alarms include a number of fantastic features to ensure successful operation and timely service.
Freedom Medical Alarms are fully waterproof
Our personal medical alarms are not only waterproof, but we encourage you to wear them in the shower or other wet environments, as this is where slips are more likely to happen.
They are waterproof in both hot and cold water, so there's nowhere you can't wear your personal medical alarm.
Freedom Medical Alarms have two-year battery life
The batteries in all personal medical alarms from Freedom are designed to last for about two years, so you don't have to worry about ensuring the alarm has a battery charge. When the battery begins to run low, it will send a signal to the base unit and alert our team.
When this happens, we'll send a service consultant to your home to replace the battery for you.
As for the base unit, it has a backup battery included to provide continued service even if the mains power is out.
Freedom Medical Alarms are tested every 24 hours
Your Freedom base unit will automatically test operations every 24 hours. You won't hear anything or need to do anything. The alarm will simply dial through to our response centre and if there are any problems, we'll be in touch to address them.
Your personal medical alarm or pendant will be tested every 175 days. We'll give you a call and ask you to perform a quick test to ensure it's working fine and you're still familiar with how to use it.
Freedom Medical Alarms include optional lockboxes for paramedic access
We can provide a keysafe to be installed outside your home, so that response teams can access your home if you have an accident while the doors are all locked.
Keysafe codes or key locations are strictly confidential and will only be given to the paramedic responding to your call.
Stay safe with a Freedom Medical Alarm from HealthCare NZ
Freedom Medical Alarms are jointly owned by HealthCare NZ and the Wellington Free Ambulance. Our mission is to ensure your ongoing safety and provide the peace of mind you need to live life independently.
If you're interested in leasing a Freedom Medical Alarm for yourself or for a loved one, call us on 0800 380 280. Or for more information about Freedom Medical Alarms, visit the Freedom website.